Is your home or business affected by mold? We offer a fast, safe, and affordable option to deal with it. Air testing is used to determine the presence of indoor mold and for clearance after treatment. Mountain Air Restoration is proud to be the company that Central Oregonians can trust with comprehensive mold removal services! Call or contact us online now for an estimate.
Mold Remediation Services in Central Oregon
When the home is affected by microbial growth / excessive airborne mold spores as determined through physical evaluation and testing. We will conduct an environmental clean-up and remediation of the entire home. Work to be performed will include the following:
Wipe down all walls with a safe, non-toxic anti-microbial enzyme product
HEPA vacuum all floors, walls, ceilings, furniture, and soft goods
Eliminate airborne spores with use of HEPA rated air-scrubber & negative air pressure inside home
Surface scrub all visible growth on salvageable materials with anti-fungal, anti-microbial product & stiff bristled brush
Seal all visible stains left on salvageable materials with a commercial anti-fungal, anti-microbial, protective coating to seal affected materials
Fog enzyme product throughout home and seal home for 48 hours to allow product to work
Replace air filtration in HVAC with MERV 13 (.03 micron filter)
Return 48 hours later to conduct clean up and post-sampling if requested
Upon Completion Issue a Final Packet including final Photo Documentation of all work performed & Certificate of Remediation by a Certified Remediation Firm.
Certified Restoration Contractors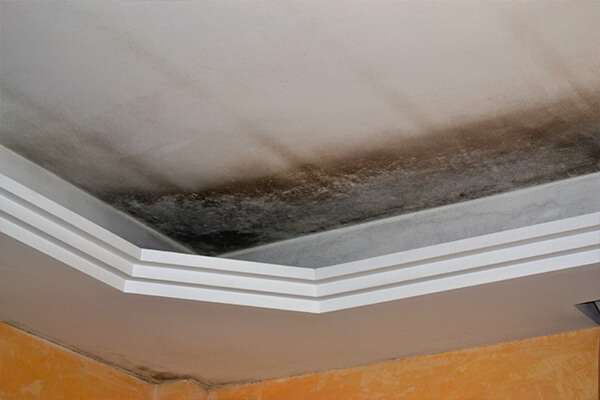 Attic Mold Remediation
Construct containment barrier at attic access (if necessary), pre-treat and scrub visible mold with proprietary enzyme based product (natural, non-toxic). Apply anti-microbial, fungicidal protective coating (Zinsser Mold Killing Primer) to all affected building materials.

Note: We move insulation out of our work area and replace when we are done working to prevent packing down existing insulation. Price Per Square Foot

Upon completion and payment received, we will issue a final packet that includes: final photo documentation of work performed and certificate of remediation by a certified firm.
---
Crawlspace Remediation
Remediation of mold located on sub-floor building materials. Treat all visible growth with natural non-toxic protein / enzyme blend. Brush and scrub all areas of concern ensuring complete coverage of product. Additionally, enzyme product to be fogged into space to ensure all airborne mold is eradicated. We will then encapsulate residual stains with a commercial grade anti-microbial primer/sealer that will produce a protective coating and seal in all stains while preventing future growth.

Upon completion we will issue a final packet that includes final photo documentation of all work performed, a certificate of remediation by a certified firm and a transferable limited lifetime warranty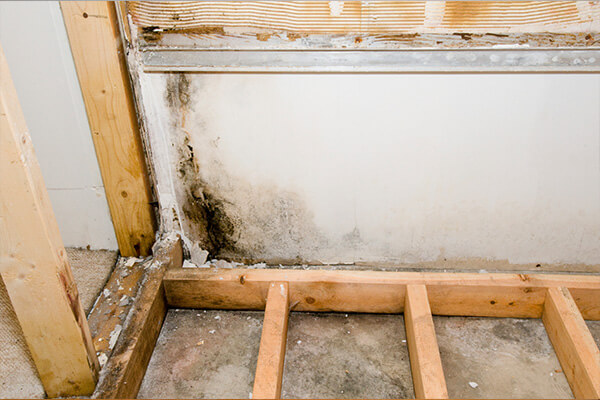 ---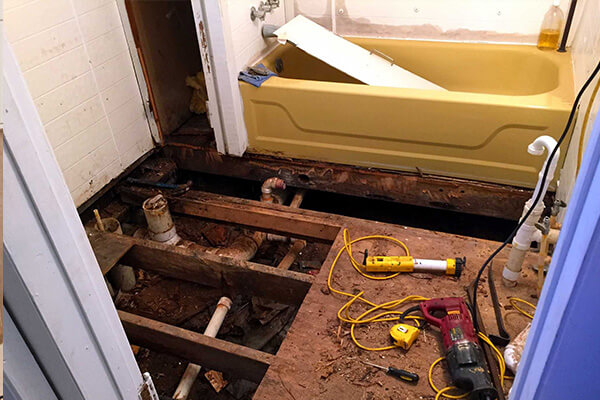 Bathroom Mold Remediation
Bathroom Mold Remediation: Pre-treat all visible stains to eliminate growth, wipe down all walls in bathroom, HEPA vacuum floors, eliminate airborne spores via HEPA air-scrubber.

Upon Completion Issue a Final Packet including final Photo Documentation of all work performed & Certificate of Remediation by a Certified Remediation Firm.
Mold Remediation FAQ
Bleach has not been proven to be effective in the removal of mold. It can wipe away mold growth but leaves behind the spores. The chemicals and fumes can be hazardous to occupants, and it does not provide protection from future growth. Often, the mold will return within weeks and require additional mold removal services.
We use a proprietary blend of enzymes and proteins that was specifically designed to target mold growth and mold spores. This amazing solution produces an invisible, antimicrobial shield upon drying that encapsulates mold and prevents future growth. It is 100 percent natural, it is non-toxic, it is safe for humans and pets, and it leaves a mild scent that dissipates within a few days. What's left is a fresh, clean air environment like a mountain breeze.
Under normal conditions, the barrier will last for approximately one year and beyond. In areas that experience recurring moisture exposures, it may be necessary to reapply to prevent further mold growth. With this program, we offer a lifetime warranty against future mold growth.
Yes, you can paint over the Enzyme Magic barrier. Regular household latex paints adhere very well to it. Again, in high humidity or recurring moisture situations, it may be necessary to reapply the Enzyme Magic after the moisture situation has been rectified to ensure full protection from re-growth.
Nothing. Once the moisture intrusion problem has been corrected, and the structure dried, we will take care of the rest. We will need the property vacated for 48 to 72 hours depending on the extent of the mold damage.
First, we will determine the extent of the mold growth and the cause of the moisture intrusion. Once the moisture intrusion has been corrected and the structure dried, we will start mold remediation. Mountain Air Indoors, Inc. will set up containment where necessary to prevent further spread of mold spores. HEPA vacuum the entire structure from top to bottom and wipe down walls and ceilings with the Enzyme Magic formula. Our home remediation techs will apply our enzyme mold removal product to moldy surfaces and scrub all visible mold growth. We will then remove all HVAC registers and intakes and clean thoroughly with our product while cleaning out the ducts near the registers. Then, we fog the entire property, atomizing our enzyme product into all areas, including the attic, crawlspace, basement, living areas, and HVAC. After treatment, we HEPA vacuum again and wipe down all hard surfaces ensuring there is no excess residue left behind. What's left is an immaculate home with fresh, clean air. Some repairs may be necessary depending on the extent of the mold damage to building materials.
All jobs vary in scope. We will bid your job based on the extent of the problem figuring labor and materials required. Our prices are competitive, and we feel our products and processes are far superior to other methods. This dedication to success helps to make Mountain Air Indoors, Inc. an incredible value across Central Oregon.
The problem with home testing kits is that they use a dish to collect mold spores which then grow fungus. What some people don't realize is that there is background mold in the air all around us. These home tests kits will often give a positive reading leading one to believe they have a serious mold problem. Air samples are more accurate, as they detect the amount of mold in the air as compared to the outside air.
---
Proudly Serving Central Oregon with Top-Rated Restoration & Repair Services
Proudly providing damage restoration, reconstruction, and repair services to Deschutes County, OR | Crook County, OR | Jefferson County, OR.
Bend
Redmond
Sisters
Prineville
La Pine
Sunriver
Tumalo
Madras